CLOSE QUARTER
COMBAT CLASSES
CLOSE QUARTER
COMBAT CLASSES
WHAT IS CLOSE QUARTER COMBAT?
CQC is a hybrid of martial arts, military, and police tactics. It was originally developed for the military to fight enemy soldiers.
Be ready to fight with powerful military techniques, developed over decades and honed into this sharp and effective street-combat style.
With the rise in violent crime, you need to be street-ready.
ICS trains you in explosive, effective fighting techniques that are quick to execute, even if you have never trained in the martial arts before. Experienced martial artists can also benefit from ICS. Build on your existing skills in other styles to shape yourself into an even more powerful, multi-disciplined fighter.
ARE YOU READY TO GET STREET-READY?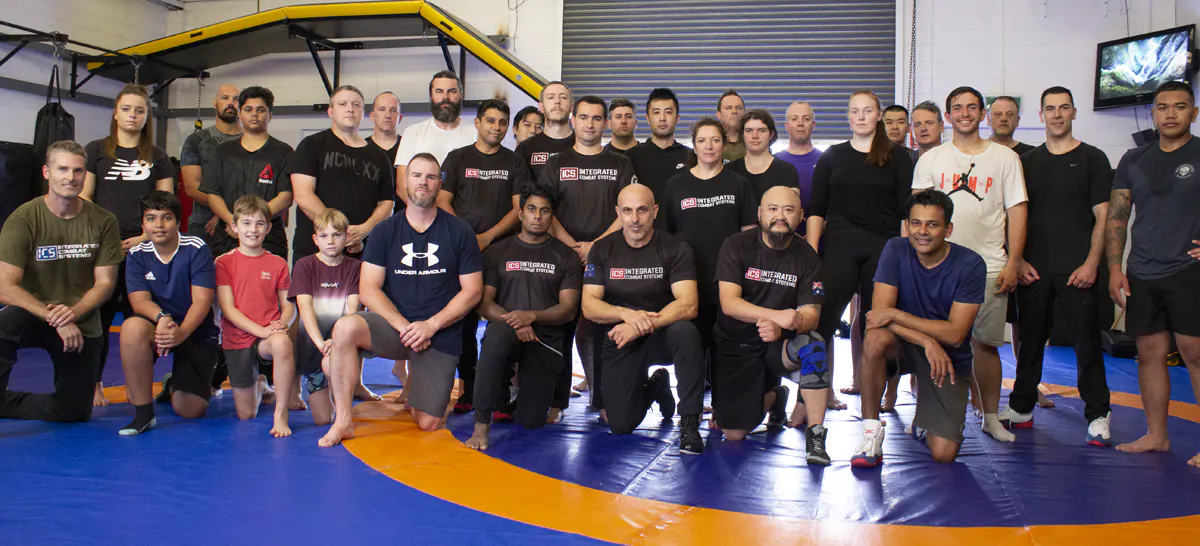 ICS is an explosive and powerful system, beneficial to even the most experienced fighters. Yet it is taught in a way that will enable you to develop solid foundations, even if you have never taken a martial arts class before. ICS trains you consistently towards mastery of each skill. Students build skills each week and are introduced to new skills regularly, while still developing previously taught techniques.
With decades of experience, Head Instructor Peter Sciarra knows the importance of practical, effective techniques. He has also created a class culture that not only values courage and resilience, but guides students to support and encourage each other in a positive environment.